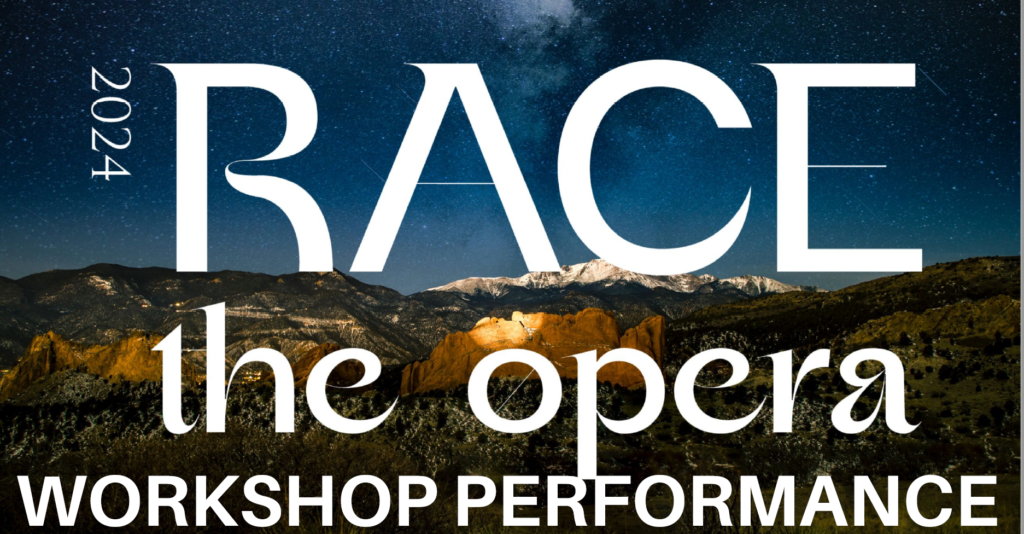 RACE, the Opera
Stroud Family Colorado History through Dolphus Stroud's 1928 Olympic Journey
RACE is an opera inspired by the life story of Kelley Dolphus Stroud, a Colorado Springs resident, and an American of African, Indigenous, and European descent, who rose to be a Phi Beta Kappa star scholar-athlete projected to win the 5K Olympic Trials in 1928. His story, exhibiting excellence, uniquely stunning achievement, love, and determination, starts when he is denied funding to travel from Colorado Springs to Cambridge for the Olympic trial.​
The July 2, 2022 Workshop Performance will be the first early presentation of the work in progress for RACE the opera. Meet the creative team: dramaturg and family descendant Frank Shines, librettists Ashley Cornelius and Idris Goodwin, and IBOC art directors Athena Azevedo, João MacDowell, and Christina Morgan. The team will discuss the preliminary research and planning work, present their creative process, and discuss the work, musical references, and the characters. Members of the Stroud family will also share more about their family history.
CSPM, IBOC Media Release, RACE the Opera
MEDIA RELEASE
June 10, 2022
FOR MORE INFORMATION
Diane Barber Stine
Development Director
719-385-5633
Experience a preview of RACE the opera at the CSPM 
During July 4th Weekend
COLORADO SPRINGS, CO.— The Colorado Springs Pioneers Museum (CSPM) is honored to
host the International Brazilian Opera Company (IBOC) and members of the Stroud Family for
their workshop performance of RACE the opera on Saturday, July 2 from 2 – 3 p.m. in the
Division I Courtroom.