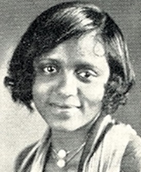 Effie (Stroud) Frazier
Sachs Foundation Scholarship, BA Colorado College Cum Laude,  Hampton Institute, Masters Columbia University  Library Sciences, White House Guest at Invitation of Eleanor Roosevelt, Attended MLK "I Have a Dream" Speech in Wash, D.C., Stroud Scholars in Her Honor
Effie (Stroud) Frazier
Sachs Foundation Scholarship, Colorado College / Columbia University Grad, White House Guest, Library Sciences, Attended MLK "I Have a Dream" Speech, Stroud Scholars in Her Honor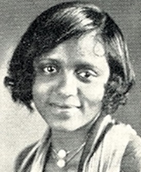 Effie Stroud Frazier
Effie Stroud Frazier was born on July 26, 1909, in Lincoln County, Oklahoma, and was the fourth child of The Reverend K. D. and Lulu Magee Stroud.
Although Effie boasted an IQ of "only 125," she deprecated her achievements because her siblings scored in the 140's and 150's on IQ tests.  Because employment possibilities in Colorado Springs were limited to servitude for Black people–including this brilliant college graduate, who missed graduating Phi Beta Kappa by a fraction of a percent.  Effie Stroud left her Colorado Springs home in the early 1930's and embarked on a distinguished career in library sciences work in New York.
The Sachs Scholarship was founded by a white businessman, Henry Sachs. After learning that Effie had graduated as the top student from her high school class, Sachs agree to pay her tuition to Colorado College as long as she maintained a B-plus average GPA — which she exceeded.
Effie Stroud was married to Clark Frazier, brother of the renowned sociology professor and author of the book, Black Bourgeois, E. Franklin Frazier.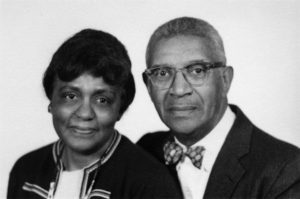 Effie received the Citizens for New York award for "beautification of a public place", after voluntarily clearing weeds from park areas and planting flowers.  Effie Stroud Frazier died in 1994 in Colorado Springs.
Here is Effie in her own words during an interview on May 30, 1980 by Cheryl Coleman Colorado College Class of 1981.